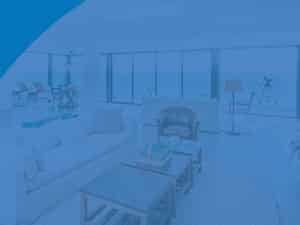 What are the different levels of care?
Our staff strives to provide the best possible care during your stay with us. This includes helping you stay as long as you need and ensuring that you're not pushed through your treatment as if you're not ready.
Depending on many factors, different insurance companies pay for varying levels of treatment. Staying in residential treatment or going straight from detox to an intensive outpatient program (IOP) will largely depend on your insurance company and what it feels you need for an effective recovery.
In the most thorough scenario, your steps would include:
Detox
Residential treatment
PHP (partial hospitalization program)
IOP (intensive outpatient program)
If you progress to PHP or IOP, you'll be staying in different Monarch houses than you stayed in during detox and residential treatment.
What are the phases of care?
Monarch Shores utilizes three levels of care that it calls phases:
Phase 1: Detox
Phase 2: Residential care (optional, dependent on Client and Insurance)
Phase 3: PHP/IOP
Clients progress through the phases based on their medical conditions and the decisions of their insurance providers. If staff members disagree with insurance companies and believe that their clients aren't ready to move to a new phase, they'll advocate for their continued care.
What's the difference between residential treatment and intensive outpatient treatment?
Detox and residential care include 24-hour supervision. As a client, you'd be staying on the grounds of Monarch Shores unless you are participating in planned outings.
For those with severe addictions, supervision can be an effective way to remove themselves from triggers and potential temptation because they'll only be leaving the facilities with members of our staff.
Supervision can provide a sense of safety and security while people work on building sobriety skills and learning the tools that can be essential in overcoming addictions.
There is more flexibility in PHPs and IOPs. Such programs are for people who are becoming more secure in their recovery journeys.
They still participate in therapy and groups and spend their days learning skills and tools, but they live in houses with less supervision.
Some clients in Monarch's Phase 3 can leave the facilities as long as they return by a designated curfew time. However, if they return drunk or high, they may be moved to a lower phase or lose privileges.
If you're a Monarch Phase 3 client and are making progress in your recovery, you might also be permitted to leave the premises for overnight trips.
What is a PHP?
When you enter a PHP, you might be unsure about what it is. The abbreviation PHP stands for partial hospitalization program. It is sometimes also called a day rehab or a day treatment program.
During your time in a PHP, you'll have access to many of the options of residential treatment programs but will also have more freedom.
Many people do well with this type of treatment program. Some aspects of a PHP program that are similar to a residential treatment program include:
Time – You spend a considerable amount of time in treatment for both. PHPs at Monarch last for six hours a day, five days a week. Residential inpatient care is often all-day care and requires people to stay at their treatment facilities.
Intensity – Many PHP programs are just as intense as residential treatment programs. If you're in a PHP, you'll still be working on your recovery for a large portion of your day.
Treatment programs – Just as residential programs provide many different types of programs for addiction treatment, there are many options for PHP treatment. Clients will continue to undergo individual and group therapy and have additional treatment options.
Partial hospitalization programs could be an effective option for many people, especially if they have completed residential treatment but continue to need more intense treatment in conjunction with the support that residential treatment programs offer.
Additionally, PHP might be a solid option for people who are at risk of relapsing due to their withdrawal symptoms.
What is an IOP?
Some people might be good candidates for IOPs (intensive outpatient programs). This could be the case if they:
Have addictions that are not severe.
Do not require a medically supervised detox process. They could be attending rehab due to a court order, for example.
Progressed through different phases of treatment already.
While in an IOP, you'll still spend considerable amounts of time working on your recovery, such as participating in three-hour sessions five days a week. But unlike people in other treatment programs, IOP participants have more flexibility to begin rebuilding their lives.
This is often when you can begin to rebuild relationships, establish strong support systems within your community, and find a job or start volunteering.
As the name indicates, the treatment in IOPs is still intensive. It often includes group and individual therapy, as well as other types of treatment to help build a lasting recovery from addiction.
To be placed in an IOP program, you'll have to undergo a clinical assessment to determine whether it could be effective. IOPs are better for people who have completed acute withdrawal and no longer need to be monitored all day. They can also be viable options for people who do not meet the criteria for inpatient addiction treatment or who only have mild to moderate addictions.
IOP programs are often preferred by people who want to start reclaiming their lives or have responsibilities such as children or demanding jobs.
Ideally, Monarch Shores prefers clients to live in our housing, but in some cases, living at home can also be an option.
Although many people might prefer the freedom and other benefits of IOPs, they're not for everyone. Clients may require more supervision and structure if they:
Continue to struggle with cravings and triggers.
Have difficulties arranging transportation to and from sessions.
Still associate with others who encourage drug or alcohol abuse.
Clients should be realistic and talk with Monarch staff members about their expectations and desires regarding treatment.
Medical disclaimer:
Sunshine Behavioral Health strives to help people who are facing substance abuse, addiction, mental health disorders, or a combination of these conditions. It does this by providing compassionate care and evidence-based content that addresses health, treatment, and recovery.
Licensed medical professionals review material we publish on our site. The material is not a substitute for qualified medical diagnoses, treatment, or advice. It should not be used to replace the suggestions of your personal physician or other health care professionals.
Talk with one of our Treatment Specialists!
Call 24/7: 949-276-2886