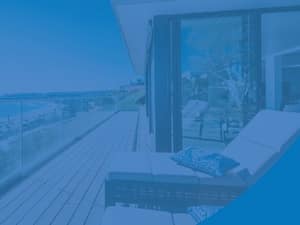 When you're approaching the end of your treatment program, you might wonder what comes next:
What happens after you leave treatment?
How do you stay strong in your recovery efforts?
Are you just left alone to struggle?
Do you need to continue with long-term treatment?
As always, we're here to answer your questions.
What is Monarch's mental health track?
If you still need additional help after ending your addiction treatment, you can still find mental health assistance.
Monarch Shores offers psychological assistance, known as a mental health track. After 45 to 90 days of rehab, you'll be able to address mental health conditions that may have contributed to your addiction. Such conditions may include:
Depression
Bipolar disorder
Generalized anxiety disorder (GAD)
Post-traumatic stress disorder (PTSD)
This mental health care can continue for up to eight weeks. You'll see a psychiatrist once a week during this time.
As an added bonus, you'll have the same therapist and case manager that you had in your PHP/IOP for addiction treatment. This ensures that you'll receive consistent care.
What is aftercare? How do people create aftercare strategies?
So, you've finished rehab or a mental health track at Monarch Shores. What happens next?
You'll probably work with the center to arrange aftercare. Aftercare is a strategy that helps people create and continue strong recovery journeys.
Creating and following strong aftercare programs increases the chances for healthy, successful recoveries. People who implement aftercare strategies have a better chance of success than those who leave rehab without plans for continued care.
When you approach the end of your treatment program, you'll meet with your treatment team to begin building an aftercare program that will work for you. The program might include 12-step meetings, therapy sessions, and check-ins with your current treatment team.
Choosing a sober living facility as your next step might be a good option to help you continue your addiction recovery. When you're living with others who are choosing to continue overcoming their addictions, you'll have like-minded roommates, and this can foster a sense of community and provide constant support during a time of transition.
Do I have to go home after I leave treatment?
Sometimes, returning to the same place you lived before you began treatment can be a trigger that can put you on the road to relapse.
You and your treatment team will discuss which places could benefit your continued recovery and which ones might be harmful. You can talk about alternatives and options to help you begin your new sober life.
Such options can include sober living facilities or a government-operated halfway house that might offer a transition between your treatment facilities and home. Another option is Monarch's mental health track that provides additional psychological assistance after people leave rehab.
What about others who have completed treatment at Monarch Shores?
Your recovery journey doesn't end when you leave the treatment facilities and return home, and your experiences with Monarch Shores won't either.
We'll invite you to join our alumni group. By attending the group's meetings, you can meet with others online and continue healing. These meetings can help you stay connected, receive support, and gain new perspectives.
Networking with others who have undergone addiction treatment and are still working to maintain addiction-free lifestyles can support your long-term sobriety. Studies show that people who join communities of other recovering people may be more successful in maintaining sober lifestyles.
Our alumni group is for those who have completed treatment with us and are working to continue their recovery process. It allows you to connect with others who are having similar experiences. It's a safe place to give and receive support and enjoy the camaraderie of other like-minded people.
Additionally, we have a Monarch Shores alumni Facebook page that you can join for support and connection. Regardless of the time or place, if you need help, we can provide it.
Medical disclaimer:
Sunshine Behavioral Health strives to help people who are facing substance abuse, addiction, mental health disorders, or a combination of these conditions. It does this by providing compassionate care and evidence-based content that addresses health, treatment, and recovery.
Licensed medical professionals review material we publish on our site. The material is not a substitute for qualified medical diagnoses, treatment, or advice. It should not be used to replace the suggestions of your personal physician or other health care professionals.
Talk with one of our Treatment Specialists!
Call 24/7: 949-276-2886