Teen Substance Abuse Treatment with Monarch Shores
Teen Substance Abuse Treatment with Monarch Shores
Teen substance abuse, unfortunately, is a common problem in our society. From high school and even younger, children are introduced to alcohol and drugs in different ways. If you think your child is abusing a substance, we are glad you are here to learn more about what you can do. You should not feel like a bad parent because your child abuses drugs or alcohol. The fact that you are looking for teen substance abuse rehab for your child shows that you care! As you know, drug or alcohol abuse during teenage years can lead to many negative consequences.
This is why it is important to receive treatment at this stage so that the addiction does not develop further. The negative physical, mental and social consequences that come with teen substance abuse can be permanent and sometimes even deadly.
If you are looking for a teen substance abuse rehab in California, look no further than Monarch Shores. Located in Southern California, Monarch Shores provides a unique approach to addiction treatment in a peaceful setting. Teen substance abuse rehab and treatment requires a special approach which we understand. We also know that this is an important moment in your loved one's life.
At Monarch, we embrace the challenge of helping your teen beat addiction, and want to help people learn a new way to live. Do not wait anymore: call us today and learn about our teen substance abuse rehab treatment options.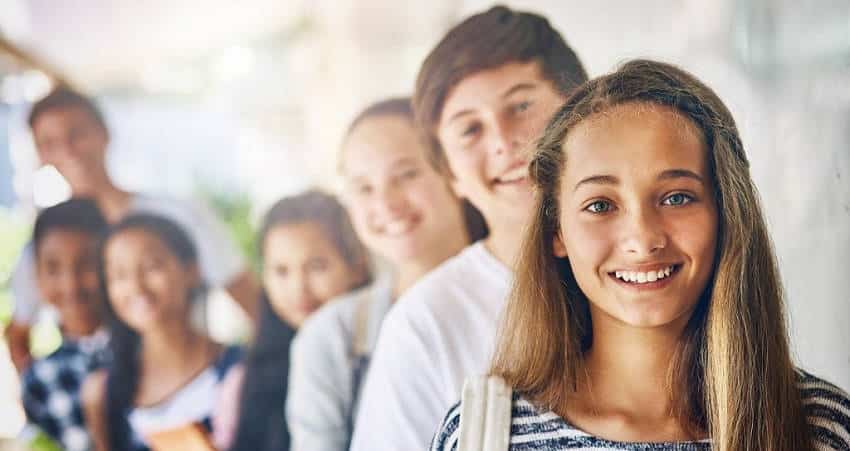 Are You or a Loved One Addicted to Drugs or Alcohol?
Start the Road Towards Recovery
The Effects of Teen Substance Abuse
Some teens might be at a party and there is peer pressure, or they are surrounded by alcohol and drugs in their personal lives. Teenagers can become attracted to alcohol and drugs because of popular media. Other teens use drugs or alcohol to cope with personal issues or bullying. Regardless of how your teen began to use drugs, the most important step now is to realize the problem and find a solution. Underage drinking and drug use is devastating to the body, mind and overall life of the teen.
Here are some negative effects to consider about your teen's substance abuse:
Body:
Substance abuse of any kind at a young age can stunt the body's natural growth.
Drug and alcohol abuse at a young age can lead to physical dependence and addiction.
Frequent substance abuse can damage the organs, including the brain.
Mind:
Substance abuse at a young age can lead to depression, anxiety, and other mental disorders.
Frequent alcohol and drug use can stunt the development and maturity of a teenager.
Drug and alcohol abuse can lead to mental addiction.
Social life:
Teenage substance abuse can affect your child's work or school performance.
Teenage substance abuse can lead to addiction to other drugs.
Teenage substance abuse can cause legal issues, some that last a lifetime.
Teen Substance Abuse Rehab
If you are here, then perhaps you are concerned about your child's drug or alcohol consumption. Teenage years are generally difficult times, as people experience physical and mental changes.
Sometimes it may be difficult to determine if your teen is becoming addicted or simply "going through a phase."
Here are some signs of teenage alcohol abuse or addiction:
Drop in school performance
Change in friends
Change in social activities / staying out later
Attempting to cover up the smell of alcohol
Unusual fatigue
Becoming more private or defensive
Loss of interest in activities or hobbies
Physical signs of being drunk: unable to walk straight, slurred speech and red eyes
If your child is demonstrating these signs, it is time to discuss teen substance abuse rehab. It is crucial that teen substance abuse treatment is implemented to help them learn to live sober. Your child will benefit from the resources and education provided during rehab.
At Monarch Shores, we can customize a treatment plan for your child that will leave them feeling ready to conquer the world.

Paying for Teen Substance Abuse Rehab and Treatment
At Monarch Shores, we understand the importance of getting your child placed into rehab right away. Funding a rehab visit may not be as expensive as you initially may have thought. In fact, some insurance companies will cover up to 100% of an inpatient teen substance abuse rehab visit. If this is not the case for you, we will still work with you through a payment plan.

You do not have to pay for everything upfront. The main priority is getting your child the help he or she needs. The tranquil environment of Monarch Shores is ideal for addiction recovery and self-discovery. Our location is an attraction for people nationwide, which is why we provide travel assistance to those who need it.
Choose Monarch Shores for Your Teen Substance Abuse Rehab in California
With all of the teen substance abuse rehabs in California and nationwide, researching the right facility can be overwhelming. You do not have to look any further than Monarch Shores for your teen's substance abuse rehab and treatment needs. At Monarch, we will customize a treatment plan that will put your child in the best position for long-term sobriety. We understand the unique situations and problems that are associated with teenage addiction and recovery.
By choosing Monarch Shores, your teen will have access to experienced medical staff, including psychiatric and addiction counseling. Your child will have the opportunity to learn about addiction and a chance to understand what makes them want to use. It is never too late for rehab, and tackling addiction during your teenage years will pay off for the rest of your life. Do not wait: get in contact and learn what Monarch Shores can do for you!
Talk with one of our Treatment Specialists!
Call 24/7: 949-276-2886