Non-Faith-Based Rehab in California with Monarch Shores
Non-Faith-Based Rehab in California with Monarch Shores
Some addiction treatment approaches rely on faith and religion to help addicts recover. Although this is helpful for some, others are turned off by religion. It is important that everyone receives fair treatment, and you should not have to worry about having religion force-fed to you during your rehab stay. Many avoid seeking treatment because of rumors heard about rehab. One popular rumor about rehab, that is false, is that rehabs and recovery support programs are like religious cults. People think that recovery is brainwashing people to accept religion, but this is far from the case.
The founders of Alcoholic Anonymous which is an extremely helpful support program believed in God and emphasized their belief when they wrote the 12 steps. As other 12 step programs followed, God was taken out but still acceptable to mention in support meetings. Addiction is life threatening and religion is a touchy topic for some. At Monarch Shores, we customize your treatment plan to whichever you prefer. If you are looking for non-faith-based rehabs in California, then we can provide that. Our counselors are licensed and experienced in all treatment options that are proven effective. Call us at Monarch Shores and see how we can help you on your road to sobriety.
What is Non-Faith-Based Addiction Treatment
Non-faith based rehab consists of addiction treatment that requires no acceptance of any faith or religion in any part of the treatment or recovery process. At Monarch Shores, we understand that addiction can put people through trying times, where their faith may have been lost. Addiction is so powerful that it can completely tear away the fabric of the faith: many lose faith in religion because of the results of addiction. Others live life with no religion and are turned off when God is mentioned in rehab. For these reasons, there are plenty of effective non-faith-based rehabs in California and nationwide.
Here are some of the different addiction treatment options available:
Behavioral therapy to modify behavior, attitude and enhance life skills
Addiction education
Trigger and craving awareness
Holistic treatments
Private treatment with one-on-one counseling
Mental evaluation to check for dual-diagnosis disorders
Yoga, art therapy, mediation
Support groups
There is not one addiction treatment that is right for everyone. Many variables go into deciding the right treatment approach for you. If you are considering going to a non-faith-based rehab in California then call us at Monarch Shores and learn how we can meet your needs.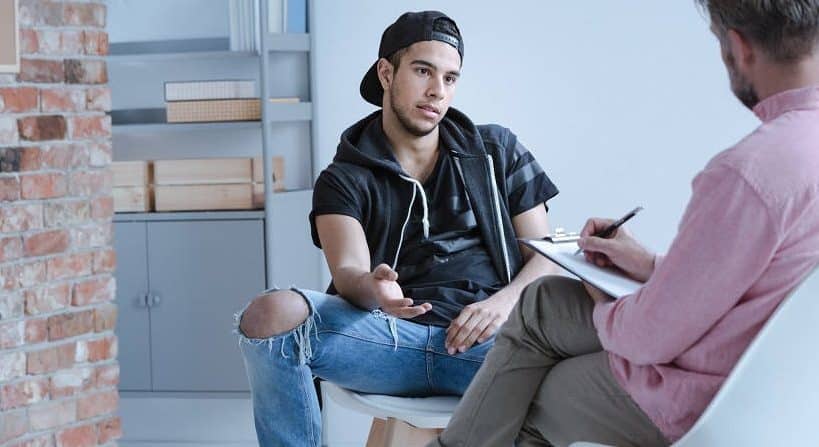 Are you or your loved suffering from addiction?
Now is the time to seek help. Call us today.
Monarch Shores: Your Solution for Non-Faith-Based Rehab in California
If you are ready to accept the treatment you need, then we are here to help you! When you call us at Monarch Shores, we will learn more about you and your addiction and use that information to customize your treatment plan. We believe that everyone is unique, and not one treatment fits all. When you are looking for nonfaith-based rehabs in California, you may notice most facilities offer specific treatments or for specific types of people. At Monarch Shores, we want to make your rehab search and experience as painless as possible. This is why we customize our treatment plans to fit your needs! Do not waste time looking for the right rehab center, call us at Monarch Shores and hear about the treatment plans we can make for you! Our counselors are experienced in dealing with all treatment options and our medical staff is equipped to deal with all drug withdrawals.
We will even work out a payment plan if your insurance company does not cover all of your expenses. Addiction and planning for rehab can be a scary time, at Monarch Shores, we will help you along the entire process. When you call us you will immediately know that we have your best interest in mind. We want to help you recover, call us today and learn how Monarch Shores can help you reach sobriety!
Talk with one of our Treatment Specialists!
Call 24/7: 949-276-2886