At Monarch Shores we understand the importance of separating women and men in our rehab centers. We believe that drug rehab centers for women should be unique in their treatment and should go without the interference of the opposite sex. There are many reasons why drug rehab for women is necessary and effective when separated from men. If you are looking for rehab centers for women only than you are in the right place.
These statistics illustrate that abusing prescription painkillers can be harmful, and even deadly for women. Other kinds of drugs harm and kill several women every year. Drug rehab for women can address such addictions, and help to transform women who use into women in recovery.
Statistics on Drug Abuse in Women
In the United States, prescription painkiller overdoses killed about eighteen women every day in 2010 alone, which totaled 6,660 deaths.
For each of these women who died from overdoses of prescription painkilling drugs, thirty more visited hospital emergency rooms for abuse or misuse of prescription painkillers.
Prescription painkiller overdoses killed about 48,000 women from 1999 to 2010.
Among women, deaths from prescription painkiller overdoses increased 400% since 1999. Among men, overdose deaths from the same drugs increased 265% in that time.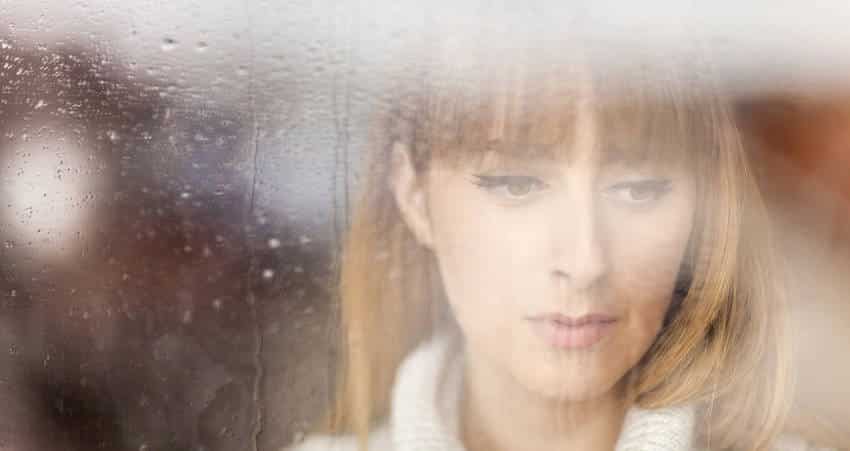 Are you or your loved suffering from addiction?
Now is the time to seek help. Call us today.
Benefits of Drug Rehab for Women
Drug addiction is complex between men and women, that's why there are rehab facilities for men and facilities for women. Women turn to drugs for different reasons, some similar to men but women have a unique set of reasons why they would abuse drugs. Women struggle with different issues than men and for this reason, it could be more productive to separate men and women in addiction treatment, especially in group settings and with personal counselors. For example, a woman may not feel comfortable talking about her self-image issues or other personal problems while surrounded by a group of men.
They can find similarities between each other's stories and events in their lives to help them realize they are not alone or different.
Women struggling with substance abuse who are survivors of physical, emotional, or sexual abuse might distrust or be uncomfortable around men or discuss these topics around men in group therapy.
Women can keep group conversations focused on gender-related issues.
Common reasons women turn to drugs and alcohol:
Dual Diagnosis: A dual diagnosis occurs when doctors diagnose a mental condition such as depression, anxiety, or bipolar disorder, along with substance abuse. Conditions such as depression and substance abuse can affect each other. Drug rehab centers for women can explore this dynamic and provide solutions for any woman struggling with a dual diagnosis.
Social Interaction: Being told you are unattractive or overweight, for example, is a prime reason women have low self-esteem and turn to alcohol or drugs. We can help address these problems.
Trauma and Abuse. An Estimated 80% of women who go to rehab for drug or alcohol abuse have reported physical or sexual assault. Women who suffer from current or past physical, emotional, or sexual abuse or other traumas sometimes turn to drugs, or other substances to help with coping.
What to Expect When Going to Rehab
Many are afraid of going to rehab because they do not know what to expect when they get there. At Monarch our goal is to not treat you like a prisoner but to treat you like a human who needs help. You will enjoy our beach front views and luxury amenities as well as have a chance to relax in the California sun. However there is work that needs to be done, here is a 4 step process on what you can expect at treatment.
Intake and Evaluation: You will be welcomed to our center with open arms and feel comfortable from the moment you walk in. We will answer any questions you may have and begin your intake process. This is where we discuss your medical history and history of drug use. It is important to be honest during this process so we can properly prepare your detox protocol and treatment plan.
Detox: This is a fear of many going into treatment. The goal at Monarch Shores is to make you as comfortable as possible during this painful and uncomfortable time. We will monitor you around the clock until withdrawal symptoms subside, during this time we do not require you to participate in treatment.
Treatment: This includes therapy and addiction education, the true heart of your recovery.
Aftercare: We want to put every patient in the best scanario to stay sober when they leave. Your addiction counselor will work with you from the beginning you enter to the moment you leave and will give you recommendations to follow before you leave. We can even find outpatient treatment and private therapists in the community you come from so that you can immedatiely have more care when you return home. We also offer our own outpatient program here in Orange County.
Addiction Treatments Offered at Women's Only Rehab Centers
The treatment options for inpatient drug rehab for women can vary depending on each person's personal preferences. Many feature different kinds of therapeutic approaches for individual and group therapy sessions and overall treatment methods. The best rehabs from women include multiple treatment styles and have the appropriate treatments for any patient. Here are some of the treatment options offered at Monarch Shores.
Holistic Addiction Treatment: Healing the mind body and spirit through yoga, meditation art therapy and more.
Dual Diagnosis Treatment: Addressing mental problems that could lead to substance abuse.
12 Step Treatment: The popular 12 steps of Alcoholics Anonymous used in treatment, patients can attend support group meetings.
SMART Recovery Program: Self Management and Recovery Training a popular alternative to the 12 step model.
Women can receive individualized treatment geared to their specific needs. Women who stay at Monarch Shores work with professionals to arrange the right kind of treatments to address substance abuse, medical needs, personalities, and lives before and after rehab. Call us to make these sort of arrangements, learn about how your insurance coverage will cover your treatment, and take steps towards a healthier life.
Paying for Drug Rehab in California
At Monarch Shores, we strive to have our patients enter our programs at little to no cost. Our team of insurance experts will advocate for you against your insurance company and fight to get you the maxim coverage. Some patients can enter our 30-day program with no out of pocket expenses. When you call us or fill out our insurance form your information is 100% confidential and there is never an obligation to join our facility. We want to help you get onto the road of recovery, a new life is only a phone call away.
Medical disclaimer:
Sunshine Behavioral Health strives to help people who are facing substance abuse, addiction, mental health disorders, or a combination of these conditions. It does this by providing compassionate care and evidence-based content that addresses health, treatment, and recovery.
Licensed medical professionals review material we publish on our site. The material is not a substitute for qualified medical diagnoses, treatment, or advice. It should not be used to replace the suggestions of your personal physician or other health care professionals.
Talk with one of our Treatment Specialists!
Call 24/7: 949-276-2886