In a 2011 study, SAMHSA reported that nearly 67% of people who went to treatment for addiction were men. This study indicates men are nearly double the risk of developing an addiction to some type of drug or substance. Men, like women, have specific causes that can lead to addiction, such as the pressures of fatherhood, and social pressures of being a man. These problems among with others can be addressed when you attend a drug rehab for men in California. Monarch Shores, located in Southern California, provides drug rehab for men exclusively, if this is what you prefer. You can receive treatment with other men and work through your issues together. Meeting other men like you will assure you that you are not the only one with your problems, and can also spark your desire for sobriety. Call us at Monarch Shores today and learn about drug rehab for men in California.
Why Choose a Drug Rehab for Men in California
When you go to a drug rehab for men you are allowing yourself to completely focus on your sobriety. There are stories of "rehab romances" between men and women, which could be a distraction to recovery. Men are hesitant to discuss the sensitive issues that come with addiction recovery, especially around women. Going to a rehab from men will allow you to discuss emotional and vulnerable topics that some men do not feel comfortable discussing around females.
Attending a drug rehab for men can give you insight from others who struggle with addiction and are in the same situation as you. For example, if you are a father, you will be able to discuss fatherhood, addiction and recovery with others in your situation. You will gain resources and tools to deal with the stresses of parenting without turning to drugs or alcohol. If married, you will be able to discuss the stresses of marriage and addiction as well. Going to a men's rehab will give you the coping skills needed to combat triggers that lead you to drug use.
When you dedicate your time and go to an inpatient drug rehab in California you are removing all temptation to use drugs. California offers a beautiful tranquil landscape for our patients to utilize. The calming and peaceful environment will help clear your mind of negative thoughts and help you focus on your recovery.
Lastly, the main benefit of any addiction rehab is the gift of recovery. Many people go through addiction without knowing of recovery and support groups. You will learn how to accept your addiction and the damage it left behind while also learning how to move forward with your life.
When you go to rehab, you will:
Learn about drug addiction (triggers, cravings and relapse)
Learn healthy coping strategies to deal with negative emotions
Receive individual counseling to discuss personal underlying issues
Learn how to move forward from your past and start a new chapter of your life
Gain resources for outside of rehab such as different support groups
Be evaluated for any physical or mental damage caused by your use of drugs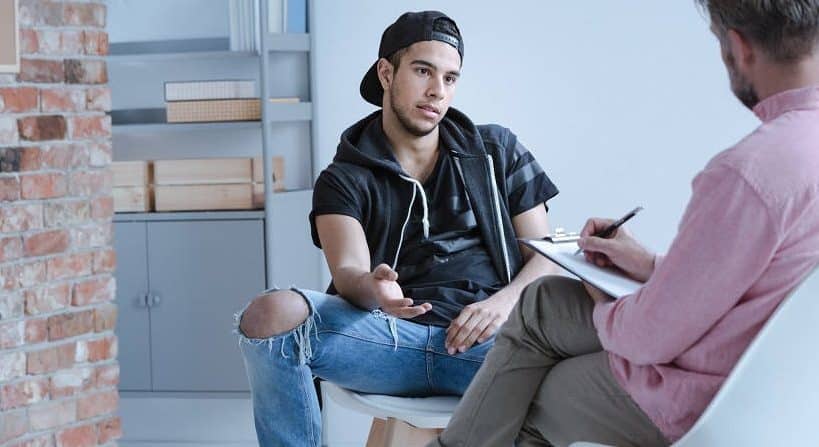 Are you or your loved suffering from addiction?
Are alcohol and drugs ruining your life?
Paying for Addiction Treatment at Monarch Shores
Many people believe their drug rehab in California visit is going to be a major expense. This is not always the case, some insurance providers will cover up to 100% of your drug rehab visit. When you call us we will find out what your insurance provider will cover and can even set you up on a payment plan to cover the remaining balance. Addiction is a serious, life threatening matter that should not be put off because of money issues. When you call us at Monarch Shores we will do what we can do meet your budget and have you placed immediately.
We Are Ready To Help End Your Addiction
If you are ready to accept the help you need then we are here for you! Your phone call to Monarch Shores will streamline you on your road of recovery. We believe that every one of our patients are unique which requires a unique treatment. This is why we customize our treatment plans to fit your needs! If you are a male looking for drug rehabs in California, then look no further. When you call us we will have a conversation to better understand you and your addiction. After our talk we will verify your insurance benefits and work on the best treatment plan that fits your preference and budget.
Allow yourself to recover in comfort, take advantage of the luxury amenities Not only do we want you to come off of drugs, we also want you to stay off of them. At Monarch Shores, we will tailor an aftercare program for you that will put you in the best position for maintaining sobriety. If you are tired of living the day to day struggle of drug addiction, then call us at Monarch Shores today to start a discussion about about your recovery!
Medical disclaimer:
Sunshine Behavioral Health strives to help people who are facing substance abuse, addiction, mental health disorders, or a combination of these conditions. It does this by providing compassionate care and evidence-based content that addresses health, treatment, and recovery.
Licensed medical professionals review material we publish on our site. The material is not a substitute for qualified medical diagnoses, treatment, or advice. It should not be used to replace the suggestions of your personal physician or other health care professionals.
Talk with one of our Treatment Specialists!
Call 24/7: 949-276-2886